Handle With Care; Shacking Up #5 (Series)
by Helena Hunting (Author)
This review is from: August 19, 2019 By Kay Daniels
Rating:⭐️⭐️⭐️⭐️⭐️
Heat Level:🔥🔥🔥
In Helena's newest book, Handle With Care, we meet Lincoln Moorehead, Armstrong's brother and cousin to the Mill's brothers. Helena does the Shacking Up world justice in this newest romance.
Linc and Wren have fantastic chemistry, while finagling the Moorehead Media world and dealing with the Moorehead family circus. Okay, they aren't really a circus, but Armstrong is as close to an ape outside of a zoo that you might find.
When Lincoln's father suddenly passes away, Lincoln is named CEO of Moorehead Media, even when he doesn't want it, but with his MBA he is the most qualified to take over in his father's absence. Wren Sterling has already been working at Moorehead Media as the PR handler over Armstrong's many, many, many screwups and given Lincoln has been absent for the past decade, living in the jungles of third world countries, her contract is extended to make sure the face of Moorehead Media continues to look good.
There is an instant attraction between Wren and Lincoln, but unwilling to act on it, given how it appear to the public eye, they both try to avoid it, but it doesn't take long for the strong chemistry to take over and they find themselves falling. However, a scandal that is neither of their doing, may end things before they really get going.
While you don't need to read any of the other Shacked Up series, this reads as a complete standalone, I think you will enjoy Handle With Care more if you've read them. They do interconnect, pulling characters from each book, but Helena does a great job with backstories if they are referenced.
Handle With Care held a bit of a mystery in the plot, which was a fun twist, while combining all of the elements we have all come to love in a Helena Hunting book.
Hands down you will love this new romance and love this new addition to an already well beloved series.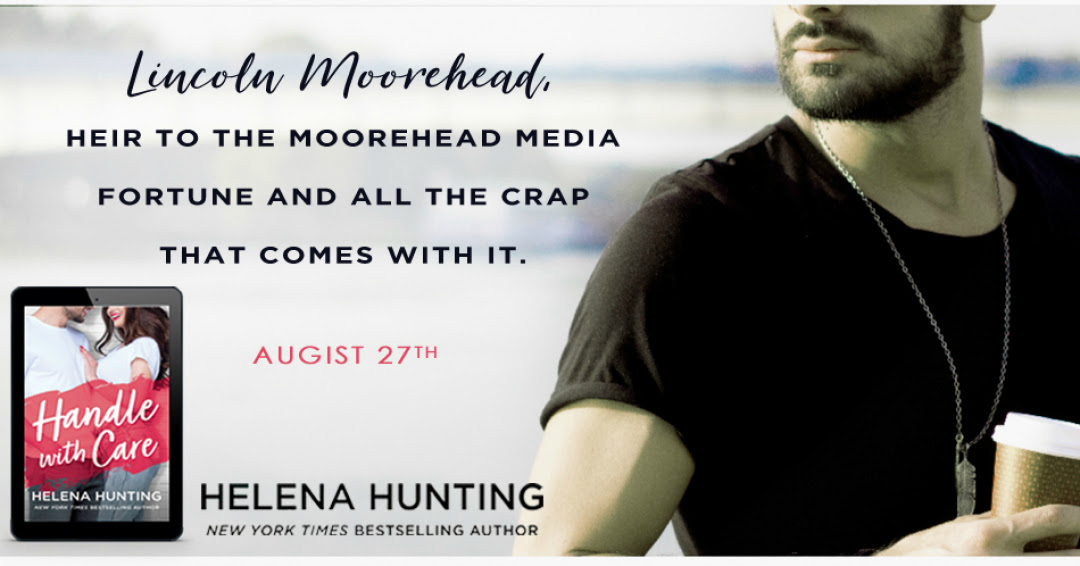 iBooks → http://bit.ly/HandleWC
NOOK → http://bit.ly/NookHWC
Kobo → http://bit.ly/KoboHWC
Google Play → http://bit.ly/HandleWCgp
US → https://amzn.to/2CgGp87
Haven't had a chance to meet the Shacking Up crew yet? There is still time before Handle With Care releases next week!
*all books in the series can be read as standalones apart from Getting Down (novella), which should be read between Shacking Up and Hooking Up.
Find more of my reviews on Amazon under Kayreader
on Goodreads under Kay Daniels Romance
At Bookbub under Kayreader
or you can follow me on Facebook at Kay Daniels Romance