Boss Of Me (Standalone)
by Tia Louise (Author)
This review is from: September 14, 2019 By Kay Daniels
Rating:⭐️⭐️⭐️⭐️
Heat Level:🔥🔥🔥🔥
Oh, that cover…I could stare at it all day! Boss Of Me is a sexy, smoldering romance that burns with chemistry right off the pages. Boss Of Me is not part of a series, but it does interconnect with some of Tia's other novels which makes it fun to find those easter eggs if you are familiar with her other works, but also doesn't make it necessary to have read them prior to the release of this book.
Patton is a former marine now running the family business, Fletcher International. The motto of "never leave a man behind" is something he stands behind and something that he has a hard time letting go of even in the business world. His former marine teammates currently work with him and sometimes he is so driven and committed to protecting those in his close circle that he is blind to the rest of the world around him. That is until Raquel "Rocky" Morgan starts working there.
Raquel finally opens Patton's eyes and his heart to a world he has been missing. For the first time Patton finds a reason to smile. Raquel is smart, confident, beautiful, and a fighter. Everything he needs and never knew he wanted. If only he could keep her once she finds out the secret he's keeping.
Raquel began working at Fletcher International with the warning, beware, Patton Fletcher is the devil. Of all God's angels the devil was the most beautiful one and Patton fits every description she could ever imagine that fallen angel to be. He also doesn't seem to like her. A constant scowl on his face whenever she is present, but that doesn't stop her from trying her best. She didn't earn the nickname Rocky for nothing. She is a fighter and she never gives up.
The more time they spend together, the more Raquel realizes that the description of Patton being the devil must be true. He has bewitched her, woven his way into her heart and she is unsure of how to stop it. She likes her job and doesn't want anyone to think she's using him to climb her way to the top. Falling for the boss was never on her agenda, but what do you do when you want your career and the man that comes with it?
When things turn dicey at work can Patton and Raquel still work together as well as they work in the bedroom or will secrets and conflict rip them apart?
Boss Of Me had so much potential, but a few times I felt the lack of flow in the story. There is a coworker who blatantly harasses Raquel and yes, we are in the #MeToo era and things can go too much the opposite way. So while I respect that Raquel wanted to do her job and prove herself on her own merit, the way that particular part of the story played out (I don't want to spoil the plot) I felt it could have been handled better. I loved the romance between Patton and Raquel and the other characters gave the story great color, but everytime this particular plotline came in it felt off. That's the only way I can describe it.
The interconnections with other books was great and I enjoyed that immensely and the two main characters have intense chemistry. If you enjoy workplace romances, this will be a book to add to your TBR!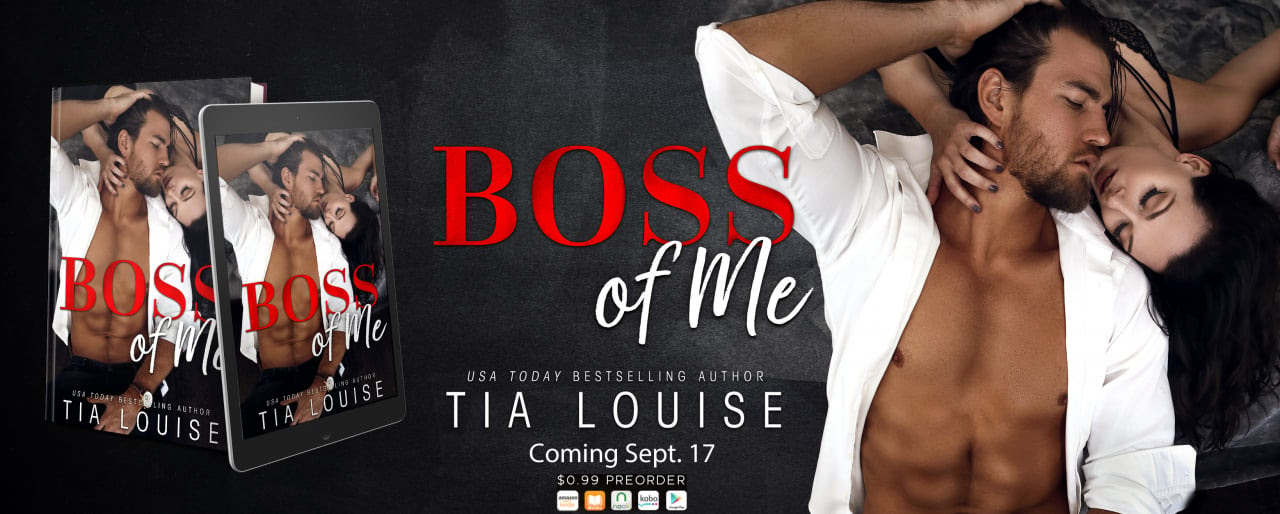 ★ Pre-Order BOSS OF ME for ONLY 99 Cents Now!!!
Apple: https://smarturl.it/BOMab
Nook: https://smarturl.it/BOMn
Kobo: https://smarturl.it/BOMk
Google Play: https://smarturl.it/BOMgp
Amazon: *Live Release coming Sept. 17!
Find more of my reviews on Amazon under Kayreader
on Goodreads under Kay Daniels Romance
At Bookbub under Kayreader
or you can follow me on Facebook at Kay Daniels Romance