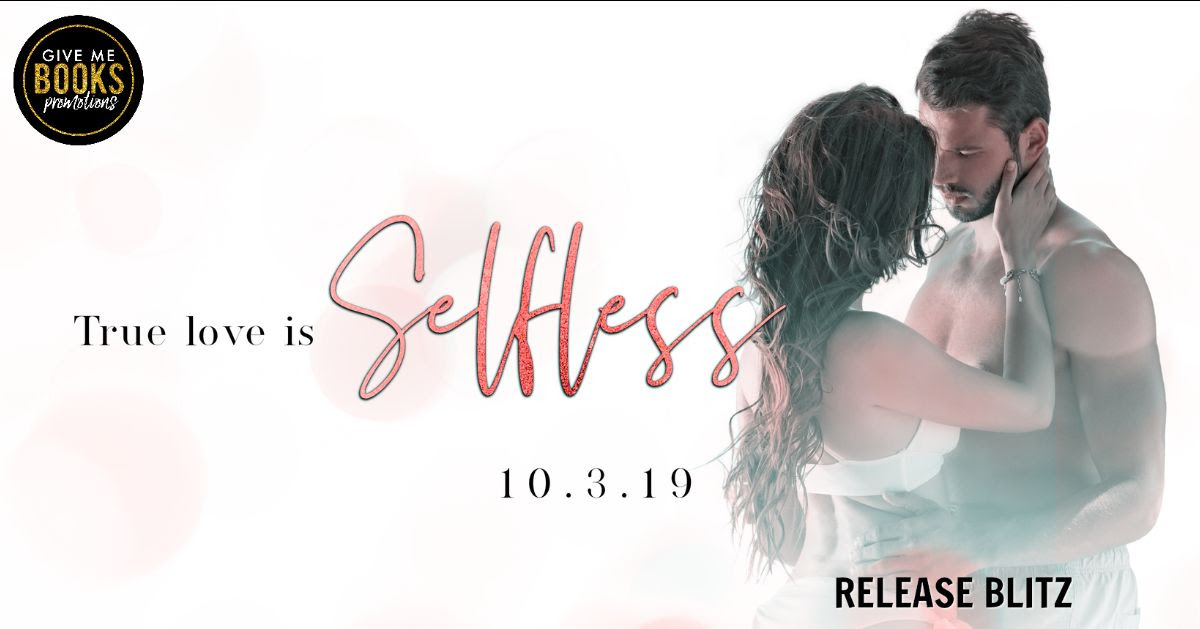 RELEASE BLITZ
Title: Selfless
Series: A Carolina Coastal Novel #1
Author: Kelsey Cheyenne
Genre: Contemporary Romance
Release Date: October 3, 2019
BLURB
I lost my first love at twenty years old.
Then I was forced to drop out of school
to become a single mom.
I didn't think I'd ever find love again.
I didn't want to replace my first.
I didn't want to erase his memory.
But love isn't convenient and it's never easy.
I fought our attraction. I pushed him away.
But my heart fought harder.
I have to decide what's best not only for me,
but also for my daughter.
Even if that means losing everything.