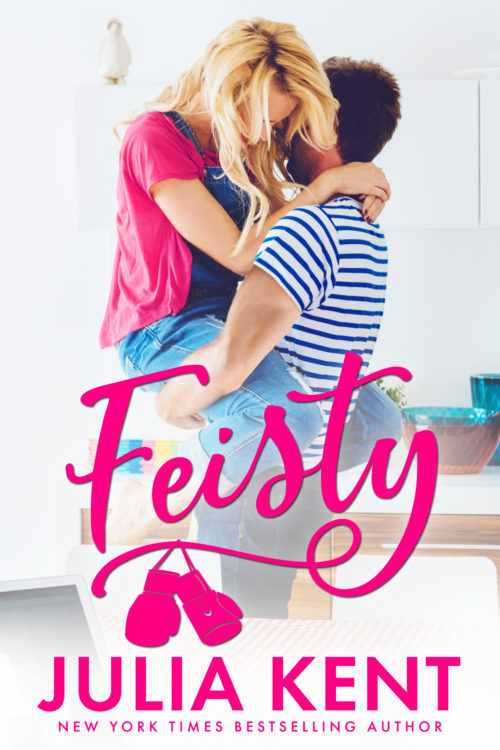 Feisty; Do-Over #3 
(A standalone within a series)
by: Julia Kent
Review Rating:
Review/Synopsis:
Review:
Feisty contains laughter, friendship and ultimately a great love story, this book in the series does contain some heavy issues that are very pertinent in our headlines today.
Fiona "Feisty" works at a preschool and right at the beginning of the story an angry father shows up with a gun. While no one is seriously injured, thankfully, Chris "Fletch" appears on the scene, as one of the paramedics to the rescue. Feisty isn't exactly happy to see Fletch again, as she dropped kicked him back in the 7th grade when he tried to kiss her. Her embarrassment over the nickname he gave her has stuck like glue ever since and she's done a lot of avoiding him because of it.
This leads to our next heavy topic, that I believe Julia covered extremely well, the issue of when no means no at any age. It's been years since Fiona and Chris have spent any sort of time together, mostly because she has been avoiding him like the plague, but the universe now has other plans and keeps putting them together, this finally brings them to the long overdue discussion of first an apology and second boundaries. This part is very well written and still keeps the story moving along.
Even with heavy topics throughout the book, Feisty clips along at a quick pace, the chemistry between them is strong, but it is a very slow burn.
This is the third book in the Do-Over series, but can be read as a standalone.
Synopsis:
Fiona "Feisty" Gaskill gets her chance at love, with another second-chance romance with Chris "Fletch" Fletcher— this one the ultimate "enemies to lovers" story, with a twist.
The guy I drop-kicked in seventh grade cannot be my blind date. The guy who earned me this infernal nickname.
That's right.
Feisty.
It was bad enough that last month all my old kickboxing training came in handy when a disgruntled noncustodial dad invaded my preschool class and tried to take one of my kids without permission.
That ended with news coverage of the closed-circuit video that parents saw in real time as I beat him up and pinned his neck to the ground while waiting for police to respond.
We won't mention the part where I thrust my arm into the air in a power stance and, uh…
Roared.
Hey. HEY! Don't judge me. I protected those kids. And the kid most in danger was Fletch's nephew.
The same Fletch who just now noticed me sitting here.
Being noticed is bad.
Being his dating app match is even worse.
Why?
Because no matter how hard I've tried to avoid him since high school, every time I see him I have the same reaction.
I wish I'd never kicked him.
I wish, instead, that I'd let him kiss me.
Which it looks like he's trying to do.
Right now.
—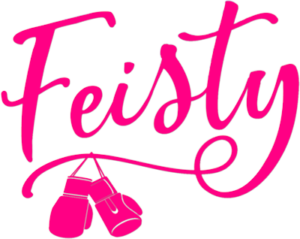 Feisty releases on January 28, with a simultaneous audiobook
Feisty is part of the Do-Over series and can be read as a standalone
#1 Fluffy
#2 Perky
#3 Feisty
GOODREADS LINK: https://www.goodreads.com/book/show/47360576-feisty
BOOKBUB LINK: https://www.bookbub.com/books/feisty-by-julia-kent
PRE-ORDER LINKS
US: https://amzn.to/2N6jR0q
UK: https://amzn.to/2oyhwBK
CA: https://amzn.to/3357186
AU: https://amzn.to/36wwV6W
B&N: http://bit.ly/2WtsqW7
Kobo: http://bit.ly/2NtcxuD
Apple Books: https://apple.co/2qUdIeS
Google Play: http://bit.ly/3240zNt
Find more of my reviews on Amazon under Kayreader
on Goodreads under Kay Daniels Romance
At Bookbub under Kayreader
or you can follow me on Facebook at Kay Daniels Romance