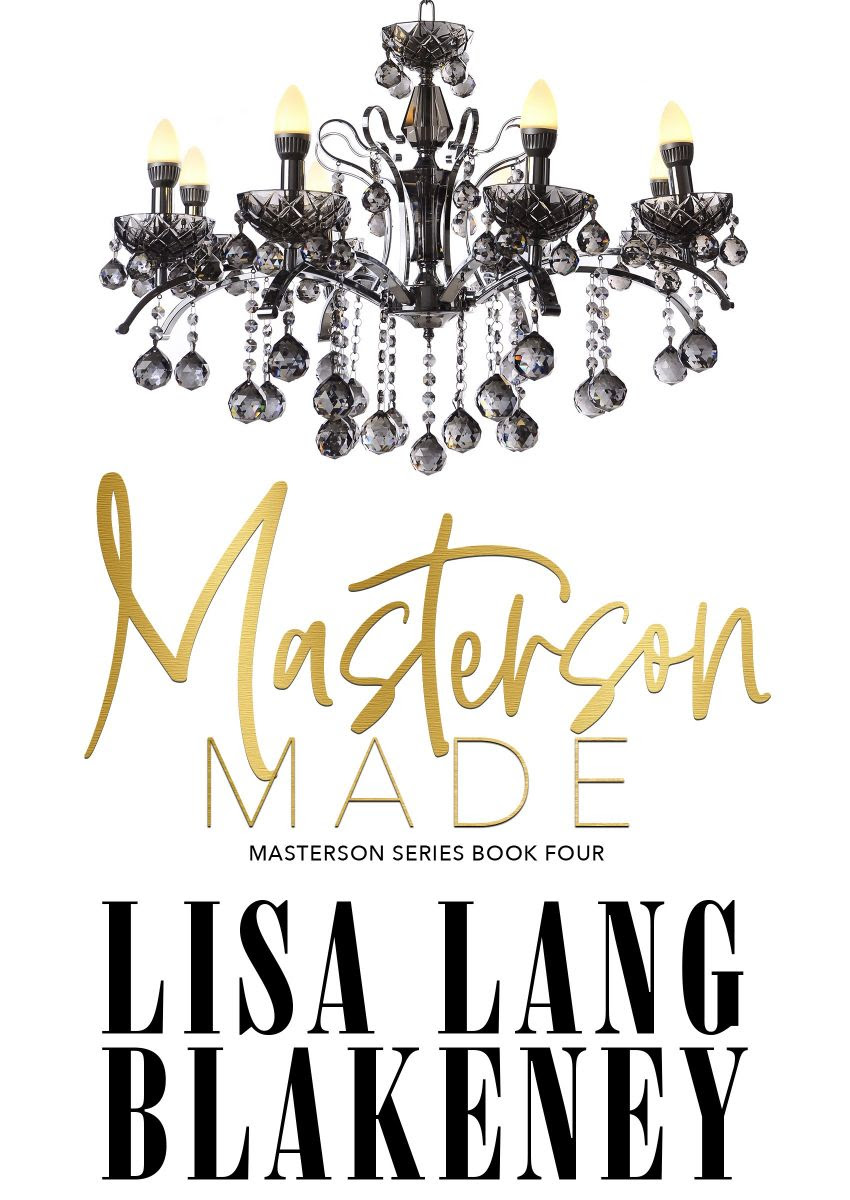 COVER REVEAL
Title: Masterson Made
Series: Masterson #4
Author: Lisa Lang Blakeney
Genre: Romantic Suspense
Cover Design: Silla Webb
Release Date: September 28, 2020
BLURB
Now that my heart belongs to Elizabeth, I need to make sure she doesn't crush it. Now that I'm committed to giving her everything, I need to ensure that I'm left with nothing. Now that I've gotten everything I ever wanted, I need to make certain that things don't fall apart…and I will fight like hell for it.
The first night the dark and dangerous Roman Masterson laid eyes on Elizabeth, the earth shifted beneath him, changing the trajectory of his life forever. The only thing that existed for him from that moment on was her. But nobody said a happily ever after was going to be easy, especially when one gunshot could change everything.
MASTERSON MADE is a fan requested organized crime mafia romance following Roman and Elizabeth and their new life together as a forever after couple and parents! There will be diapers, there will be danger, and there will definitely be deliciously steamy moments.
GOODREADS LINK: https://www.goodreads.com/book/show/55241459-masterson-made
PRE-ORDER LINKS
US: https://amzn.to/31LA8PE
UK: https://amzn.to/3jEMrmZ
CA: https://amzn.to/31Luhts
AU: https://amzn.to/3bfFIwN
B&N: https://bit.ly/350I9C2
Kobo: https://bit.ly/31M8kdK
Apple Books: https://apple.co/3lHEbUO
ALSO AVAILABLE IN THE SERIES
Book 1, Masterson, is FREE for a limited time!
US: https://amzn.to/3btt4ul
UK: https://amzn.to/3jA3DtB
CA: https://amzn.to/2EDafsD
AU: https://amzn.to/3jxDKL2
B&N: https://bit.ly/3gSZ0cq
Kobo: https://bit.ly/2YSP4cY
Apple Books: https://apple.co/3bgadm4
AUTHOR BIO
Lisa Lang Blakeney is the internationally best-selling author of steamy contemporary romance featuring alpha hot heroes and antiheroes. She writes from her home office in Pennsylvania, USA where she lives with her husband, teenaged daughters, the occasional family member who needs a place to stay, and her two Labradoodles Coco and Coffee. Some of her favorite things (in no particular order) are Pride & Prejudice, Mafia Movies, Korean Dramas, Peppermint tea, Starbucks, Louis Vuitton Handbags, houseplants, animals, and her family. Writing romance is a dream come true because she's had several unfulfilling careers and many (let me just pay the bills) jobs including health club manager, editorial assistant, a singing group road manager, psychotherapist, and business coach. She thinks it's a little weird to write about herself in the third person but she thanks you for reading!
AUTHOR LINKS
Facebook: https://www.facebook.com/AuthorLisaLangBlakeney
Newsletter: http://lisalangblakeney.com/VIP
Bookbub: https://www.bookbub.com/authors/lisa-lang-blakeney
Amazon: http://amazon.com/author/lisalangblakeney
Goodreads: https://www.goodreads.com/author/show/7010206.Lisa_Lang_Blakeney
Instagram: https://www.instagram.com/LisaLangBlakeney
Twitter: https://twitter.com/LisaLangWrites
Pinterest: https://www.pinterest.com/lisalangwrites