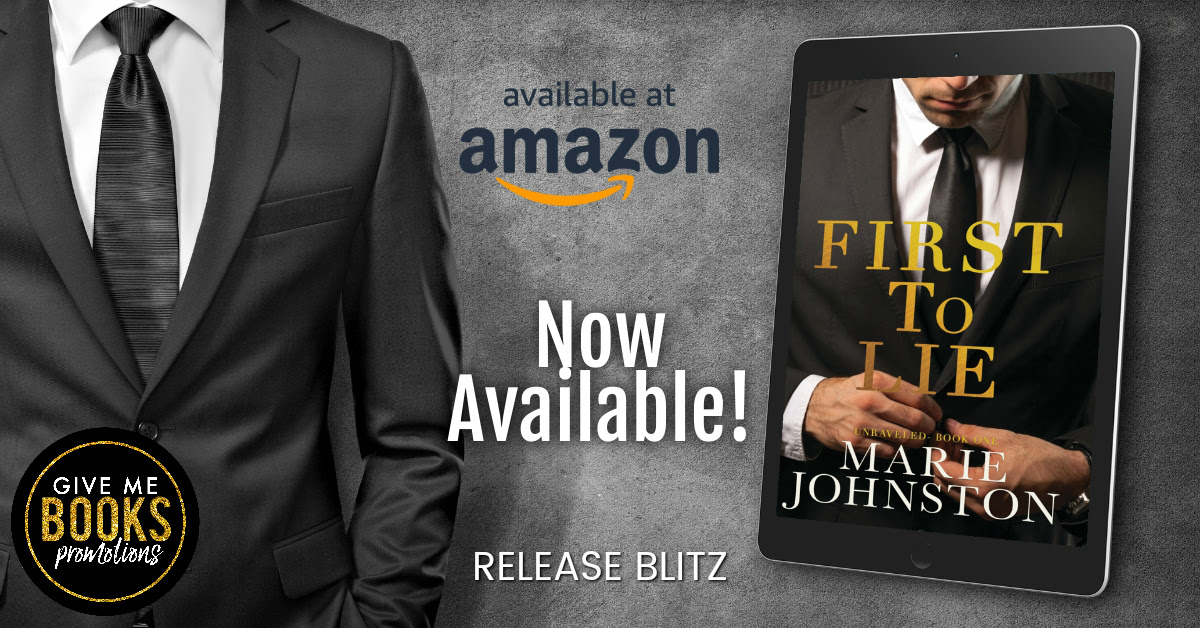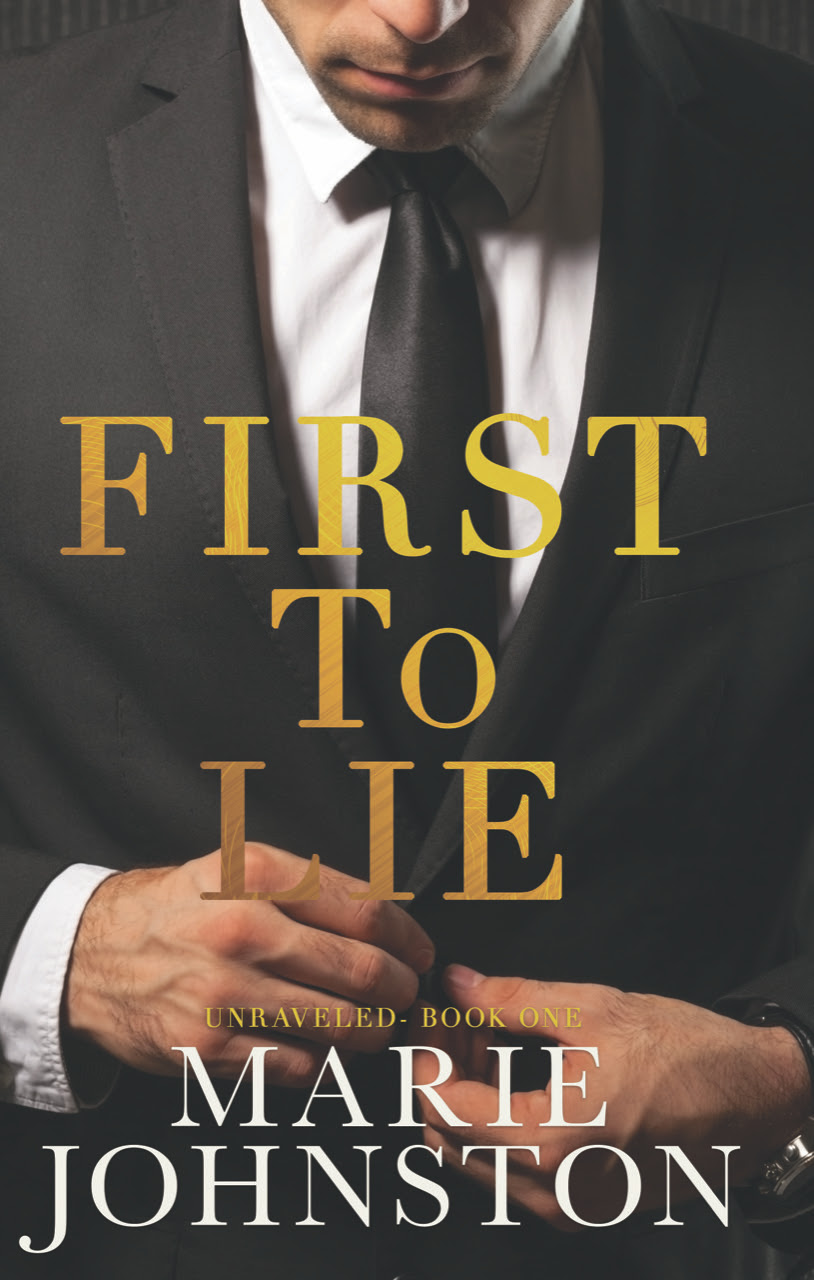 RELEASE BLITZ
Title: First to Lie
Series: Unraveled #1
Author: Marie Johnston
Genre: Contemporary Romance
Release Date: September 21, 2020
BLURB
I'm living the dream. My comic book shop supports me and my ailing mother, and I have a chance to buy the strip mall it's in. For only a dollar. That is until my dear friend and landlord dies before the sale, leaving the place to his estranged son who plans to shut my store down and sell the building.
If only I can confront my new landlord and convince him how much the place means to me, and how much it meant to his father. But he's ignoring my calls and my emails, so I take it one step farther and track him down in his nightclub. I should've done my research first.
***
I inherited all my dad's assets and ambition, but none of his gullibility. Some young thing tried scamming him out of a place worth millions and she thinks she can fool me. So imagine my surprise when I hit on an insanely hot woman at my nightclub and learn she's the persistent comic book shop owner I've been avoiding.
She stopped in to find me, but has no idea who I really am. It's time to teach her a lesson. Using a fake name, I get close to her. The only problem is, I want to keep getting closer and to do that I have to keep lying.
First to Lie is a full-length standalone novel in the Unraveled series. It was previously published as Unmistaken Identity in the now obsolete Fanboys series. 
GOODREADS LINK: https://www.goodreads.com/book/show/55026151-first-to-lie
PURCHASE LINKS
US: https://amzn.to/3c3lvuz
UK: https://amzn.to/2Ryb2h9
CA: https://amzn.to/3mDGyJ4
AU: https://amzn.to/3mqvyyp
Free in Kindle Unlimited
COMING SOON
#2 First to Bid – Releasing October 12
US: https://amzn.to/3c4fSfq
UK: https://amzn.to/2RyI3tE
CA: https://amzn.to/3c3mkUb
AU: https://amzn.to/2H1vzso
#3 First to Fail – Releasing November 9
US: https://amzn.to/32HeY5P
UK: https://amzn.to/3hwKck8
CA: https://amzn.to/3hAPZFq
AU: https://amzn.to/3muT5OU
AUTHOR BIO
Marie Johnston writes paranormal and contemporary romance. She also works as a medical laboratory scientist and has worked as a public health microbiologist. Depending on the situation, she can be oddly unconcerned about germs or weirdly phobic. Marie's been a volunteer EMT, a college instructor, a security guard, a phlebotomist, a hotel clerk, and a coffee pourer in a bingo hall. All fodder for a writer!! She has a husband, four kids, and even more cats.
AUTHOR LINKS
Website: https://www.mariejohnstonwriter.com
Twitter: https://twitter.com/mjohnstonwriter
Facebook: http://facebook.com/mjohnstonwriter
Instagram: https://www.instagram.com/mariejohnstonwriter
Bookbub: https://www.bookbub.com/authors/marie-johnston
Amazon: https://www.amazon.com/Marie-Johnston/e/B00R6SC79Q
Goodreads: https://www.goodreads.com/author/show/11248716.Marie_Johnston