Personal Foul; Men of Blaze #1 
(A standalone)
by: Brooke O'Brien
Review Rating:
Review/Synopsis:
Review:
In this steamy sports contemporary, it jumps right in with a high intensity meet-cute and I suppose when we find that they both work for the basketball team of the Miami Blaze, nothing else but a blazing attraction right out of the gate would surpass.
Sydney and Colson have an intense chemistry right from the get go and that doesn't lesson through the entire story. What begins as a one night stand, does change into a deeper relationship once they both realize they are working for the same team; Colson as a player and Sydney in administration. They agree they want to see more of each other, but neither want to jeopardize their career, so they agree to friends at first, until it deepens into more.
They do cool down their blazing chemistry as they actually try to get to know one another, which brings in some of the best part of the story. When they both spend time at a boys and girls club for a charity event and Colson connects with a young boy, Isaac, that part of the story brought tears to my eyes.
Overall, I enjoyed the low drama of this story. Yes, there was some, but it was light in comparison to others that drip and pour with angst. Colson Rush is just a decent, good guy and I liked him. Period. The end.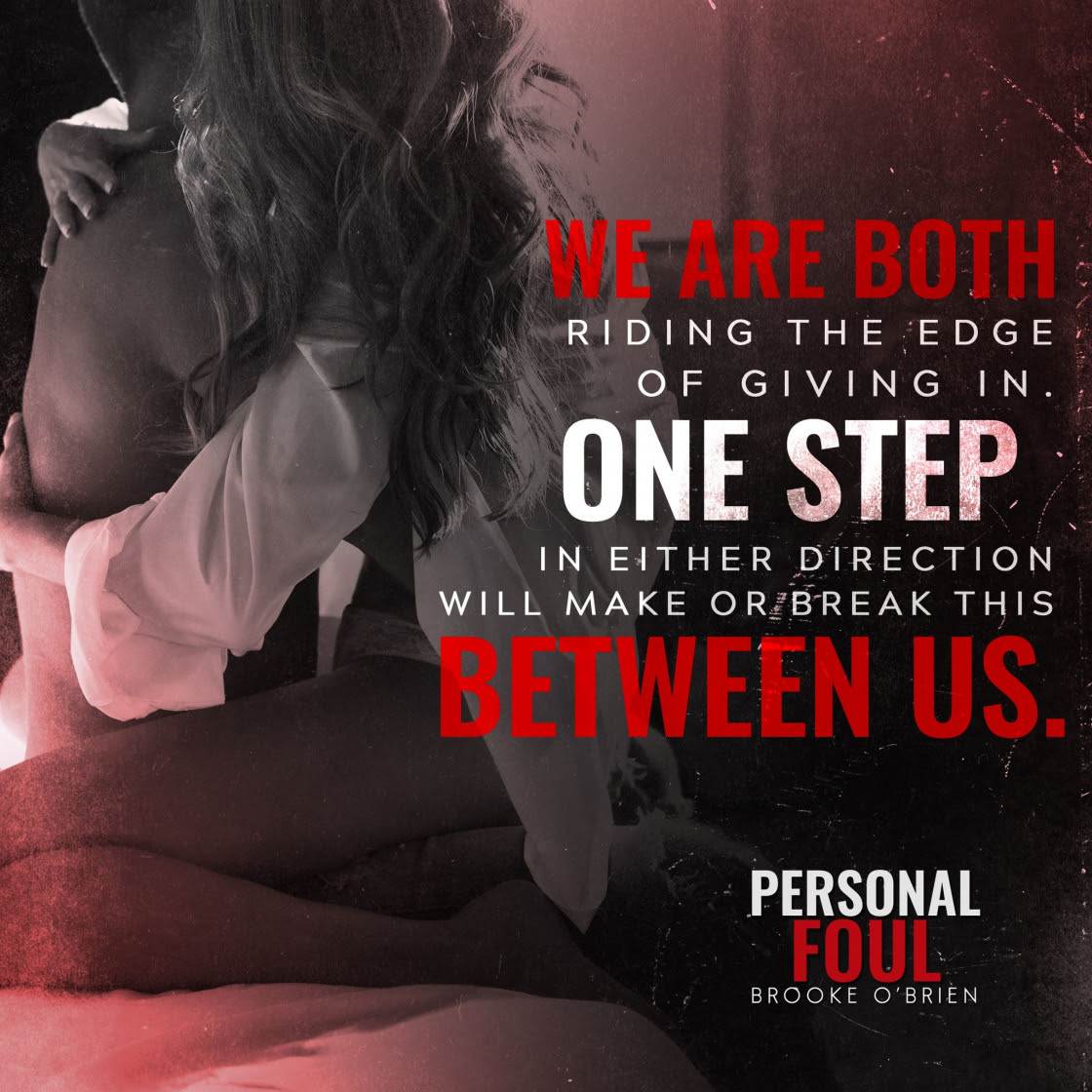 Synopsis:
Sydney Carr knows better than to mix business with pleasure. She's had a long, hard road to get to where she is now. She landed her dream job, and she's not about to risk it all for the newest basketball recruit.
The stakes are high for Colson Rush. When he's traded to the Miami Blaze, his focus is on one thing—winning. But when he helps a fiery redhead fight off a mugger, he can't deny the sparks between them. Although she tries, neither can she.
Too bad she's his new coach's daughter.
Giving into the temptation is one personal foul neither of them can back down from.
Personal Foul was previously featured in the Playing to Win Anthology and is now expanded to a full-length novel.
❤️ P U R C H A S E ❤️
Grab your copy for $2.99: books2read.com/personalfoul
⁣
WHAT TO EXPECT IN PERSONAL FOUL:
🏀 Sports/office romance
🏀 Steamy one night fling
🏀 Smooth talking basketball player
🏀 Smart and driven heroine, who also happens to be daughter of the head coach!
🏀 Total standalone
⁣
🔥 GET NOTIFIED WHEN LIVE ➟ authorbrookeobrien.com/releasealert
Find more of my reviews on Amazon under Kayreader
on Goodreads under Kay Daniels Romance
At Bookbub under Kayreader
or you can follow me on Facebook at Kay Daniels Romance