The Touch of a Villain; The Boys of Clermont Bay #1 
(#1 within a series)
Publication Date: March 18, 2021
Genre/Tropes: New Adult/Bully/Enemies to Lovers Romance
Author: Holly Renee
Review/Synopsis:
Review:
This was my first venture down the rabbit hole with Holly Renee and I'm HOOKED!!
The dynamic, chemistry, overall story was page turning gold and yet as I kept turning these golden pages and the story was getting closer to the end and still not resolving…AAHHH…cliffhanger!! I need resolution now! I'm so ready for more!
I was so drawn into this story, I swear I could feel the actual touch of Beck's hands on my throat as he felt my pulse racing. Whew…he's a totally hot villain.
Josie Vos is the new girl in town and has no idea what she's stepping into. Her father has been absent basically her entire life, but now that her mother has passed, she is stuck moving in with him. Unfortunately she has no idea what the Vos name means or the hatred emanating from the hot boy she meets on the beach the first night she's moved into town.
Beck Clermont hates the Vos family and will do anything to bring them down. When Josie comes to town, as much as he finds her attractive, her last name makes her a target. He plans to use her and destroy her in every way possible. He just never planned to enjoy it quite so much.
Beck is ruthless in his pursuit to bring Josie down, but whew…he's so stinkin' hot while doing it. Josie isn't a wallflower who sits and takes anything thrown her way, I love her snark and the way she stands up for herself, but at the same time she's never disrespectful to anyone else, like Mr. Clermont.
This series is already gearing up to be amazing and I can't wait for more!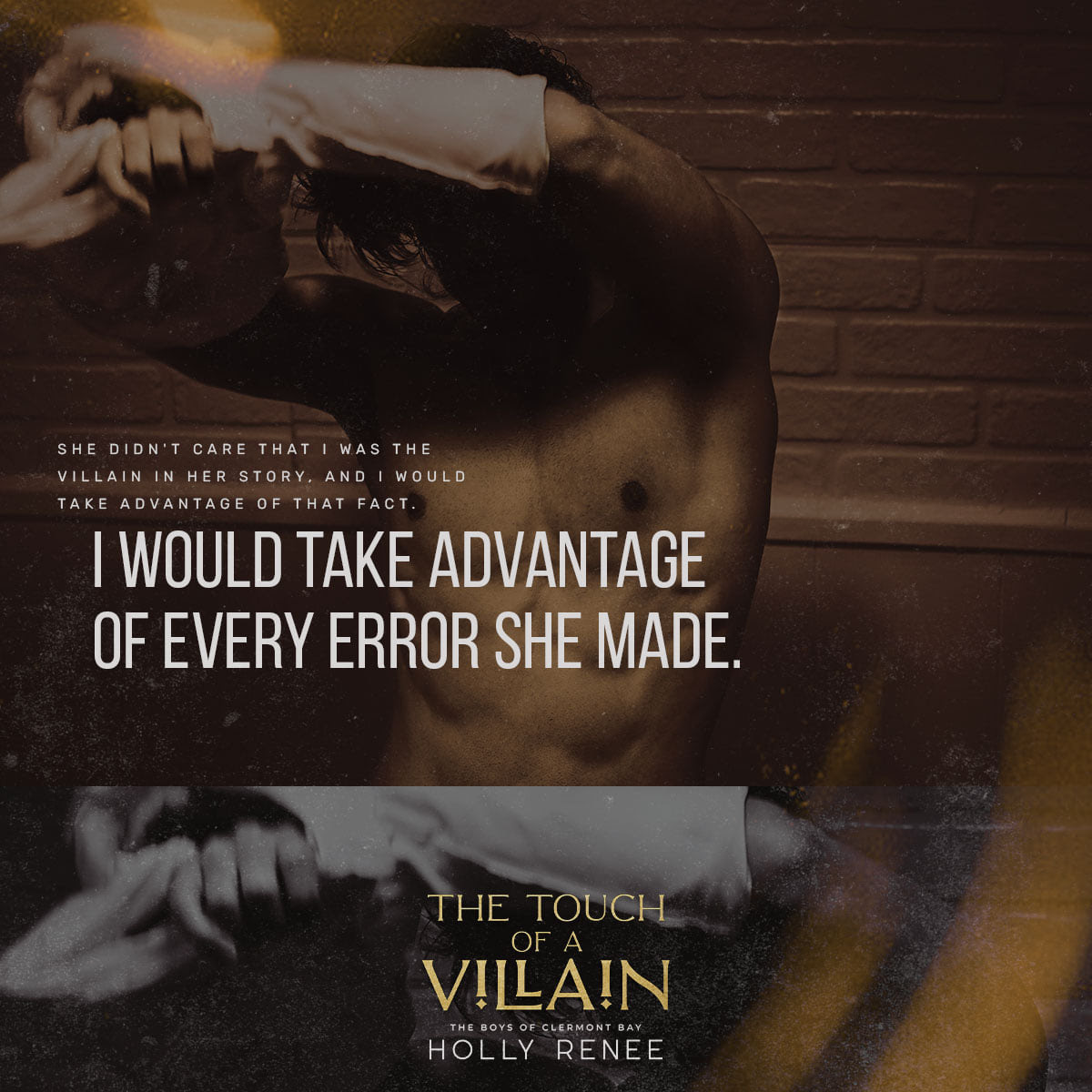 Synopsis:
Young. Wealthy. Elite. Ruthless. The boys of Clermont Bay ruled over this town as if it was their kingdom.
And Beck Clermont controlled them all.
He was arrogant and conceited, and from the moment I met him, he had made up his mind about me.
Dangerously handsome and wickedly cruel, he had no intention of letting me spend my senior year under the radar.
The secrets of old money ran deep, and even though I barely knew them, the sins of my family had put a target on my back.
He was a hurricane, and I was unprepared for the storm.
His touch fatal. His impact irreparable.
There was no negotiation.
He stole my heart. Without warning, without permission.
He was the enemy, but that didn't stop me from falling for The Touch of a Villain.
𝙏𝙃𝙀 𝙏𝙊𝙐𝘾𝙃 𝙊𝙁 𝘼 𝙑𝙄𝙇𝙇𝘼𝙄𝙉 is coming March 18th!
🔥Enemies to Lovers
🔥 High School Romance
🔥 All the Heat!
Coming March 18th, add to your TBR now!➜ https://bit.ly/TTOAV-GR
Find more of my reviews on Amazon under Kayreader
on Goodreads under Kay Daniels Romance
At Bookbub under Kayreader
or you can follow me on Facebook at Kay Daniels Romance