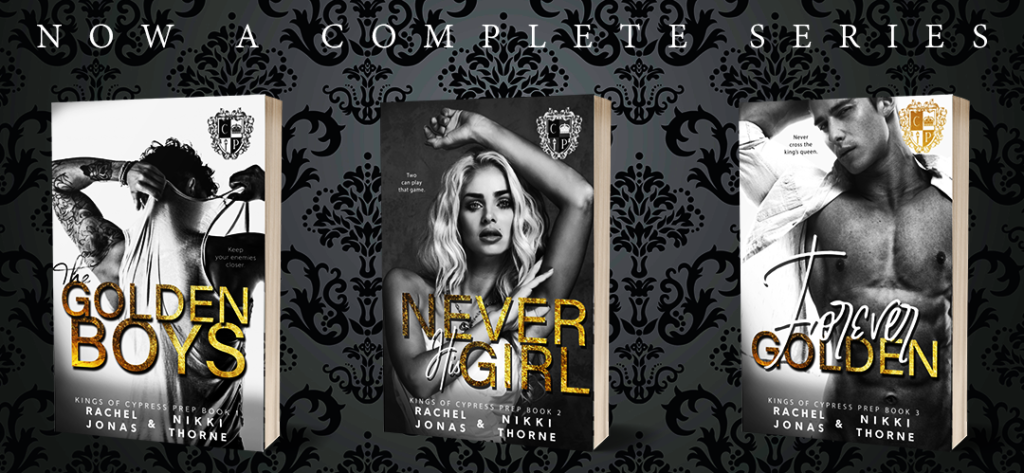 🖤⭐ ℍ𝕠𝕥 ℕ𝕖𝕨 ℝ𝕖𝕝𝕖𝕒𝕤𝕖 & 𝔾𝕚𝕧𝕖𝕒𝕨𝕒𝕪 ⭐🖤
𝗙𝗼𝗿𝗲𝘃𝗲𝗿 𝗚𝗼𝗹𝗱𝗲𝗻 𝗯𝘆 𝗥𝗮𝗰𝗵𝗲𝗹 𝗝𝗼𝗻𝗮𝘀 𝗮𝗻𝗱 𝗡𝗶𝗸𝗸𝗶 𝗧𝗵𝗼𝗿𝗻𝗲 𝗶𝘀 HERE! 𝗗𝗼𝗻'𝘁 𝗺𝗶𝘀𝘀 𝗶𝘁!
𝐎𝐧𝐞 𝐜𝐥𝐢𝐜𝐤 𝐭𝐨𝐝𝐚𝐲!
BLURB
West Golden—Fierce protector. The one.
The cocky jock I once wanted to kill with my bare hands is now the only one I trust with my heart.
In a city full of corruption and darkness, knowing who's on your side gets harder to determine every day. Especially now that Vin's on the warpath, passing out threats he fully intends to see through to the end. His power here in Cypress Pointe seems limitless, but there's no time to see if that's true. I'm prepared to make sacrifices to keep my family safe.
Even if what's sacrificed is my own happiness.
As our circle of loyal friends becomes clear, we cling to it, because it's all any of us has. But if there's one thing Vin didn't count on, it's that blood isn't always thicker than water.
He might just find out firsthand why it's never wise to cross the king's queen.
Add to Goodreads ➜ http://bit.ly/FG-GR
PURCHASE LINK
Universal: https://books2read.com/u/baZDwa
CATCH UP WITH THE SERIES!
The Golden Boys, Kings of Cypress Prep Book One
Amazon Universal: https://books2read.com/u/b5ZnoG
Never His Girl, Kings of Cypress Prep Book Two
Amazon Universal: https://books2read.com/u/4DgrxD
GIVEAWAY
To celebrate the release of Forever Golden, Rachel Jonas and Nikki Thorne are giving away a set of signed paperbacks! Head to Facebook to enter:
https://www.facebook.com/authorracheljonas/
Read Kay's Review: Forever Golden
AUTHOR LINKS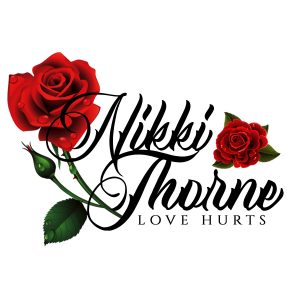 Facebook | Reader Group | Instagram | Twitter | Mailing List | Goodreads | Amazon | BookBub | Pinterest | TikTok