Scoring With Him; Men of Summer #1 
(#1 of a duet)
Publication Date: July 7, 2021
Genre/Tropes: Duet/Forbidden/Sports/MM Romance
Author: Lauren Blakely
Review/Synopsis:
Review:
Scoring With Him is filled with Blakely's signature style, but completely leveled up with all the angst. We are talking a hot, sports romance with ALL the feels and a huge cliffy!!
Blakely has written an MM sports romance where the fictional world is inclusive and gay sports players are living out and proud. I love this suspension of disbelief, it brings a brighter feeling to the overall book and shuffles past a lot of the problems we currently live in. However, she also drops in very real issues that would still arise such as the only two gay men hanging out and a fellow team member noticing. Even if they were only hanging out as friends, that inner feeling of "do they think we are a couple, just because we are gay?". It was a perfect blend of fiction meeting the real world that gave this book the right amount of angst.
Due to the fact that Declan and Grant play for the same team, there are very distinct issues that normal couples would never come across. These men play a sport at a very high level that a very low percentage of people would never achieve or even think about. With the salaries they are paid Declan and Grant are expected to always perform at their best. Messing up on the field or not having their head in the game and creating conflict within their own team just isn't something that can happen, ever. But how do you tell that to your heart when the man of your dreams is literally right in front of you?
Declan is the seasoned player and Grant is the incoming rookie. Both men are known to be highly dedicated and neither have been in a relationship during a baseball season. However, they have an instant connection, a friendship that blossoms first, before their chemistry cannot be contained, but given how dedicated they are, rules are put into place and an end date is given, but will they be able to stick to it when it finally comes?
There is a big cliffhanger that will pick up in the next book and with years separating the storylines, but with this tale, Scoring With Him is full of emotions, heat, and our favorite American pastime – baseball.
Synopsis:
An emotional, sexy, forbidden romance! Scoring with Him is the first novel in the utterly addictive Men of Summer Series!
Falling for the rookie wasn't part of the plan.
As a pro athlete, I have one unbreakable rule when it comes to men — Don't date another baseball player.
Good thing I haven't been tempted once in four years in the majors.
Until the day a rising star walks into my locker room. Outgoing, affable, and sexy-as-sin, Grant has confidence and talent for miles. He seems to get me too, maybe because we each have our fair share of secrets and scars — ones we'll both fight to protect.
But, I've got far too much trouble in my past to want to bring any into my present.
All the more reason to resist the kind of dirty deeds his lips and eyes promise.
Even after I plant a scorching, hot kiss on the rookie one night after a game.
Even after he sends me the world's sexiest selfie.
But when Grant reveals his biggest secret, I'm so damn ready to rip up the rulebook.
Turns out he's a virgin and he wants me to help him get around all the bases.
The only rule? Don't fall in love with him as we go.
Scoring with Him is book one in the utterly addictive Men of Summer series. This romance between two professional athletes spans five epic years and continues in Winning With Him.
✦Amazon ➜ https://blkly.pub/KindleScoring
✦ Apple ➜ https://blkly.pub/AppleScoring
✦ Google ➜ https://blkly.pub/GoogleScoring
✦ Nook ➜ https://blkly.pub/NookScoring
✦ Kobo ➜ https://blkly.pub/KoboScoring
✦ Audible ➜ http://blkly.pub/AudibleScoring performed by Jacob Morgan and Teddy Hamilton!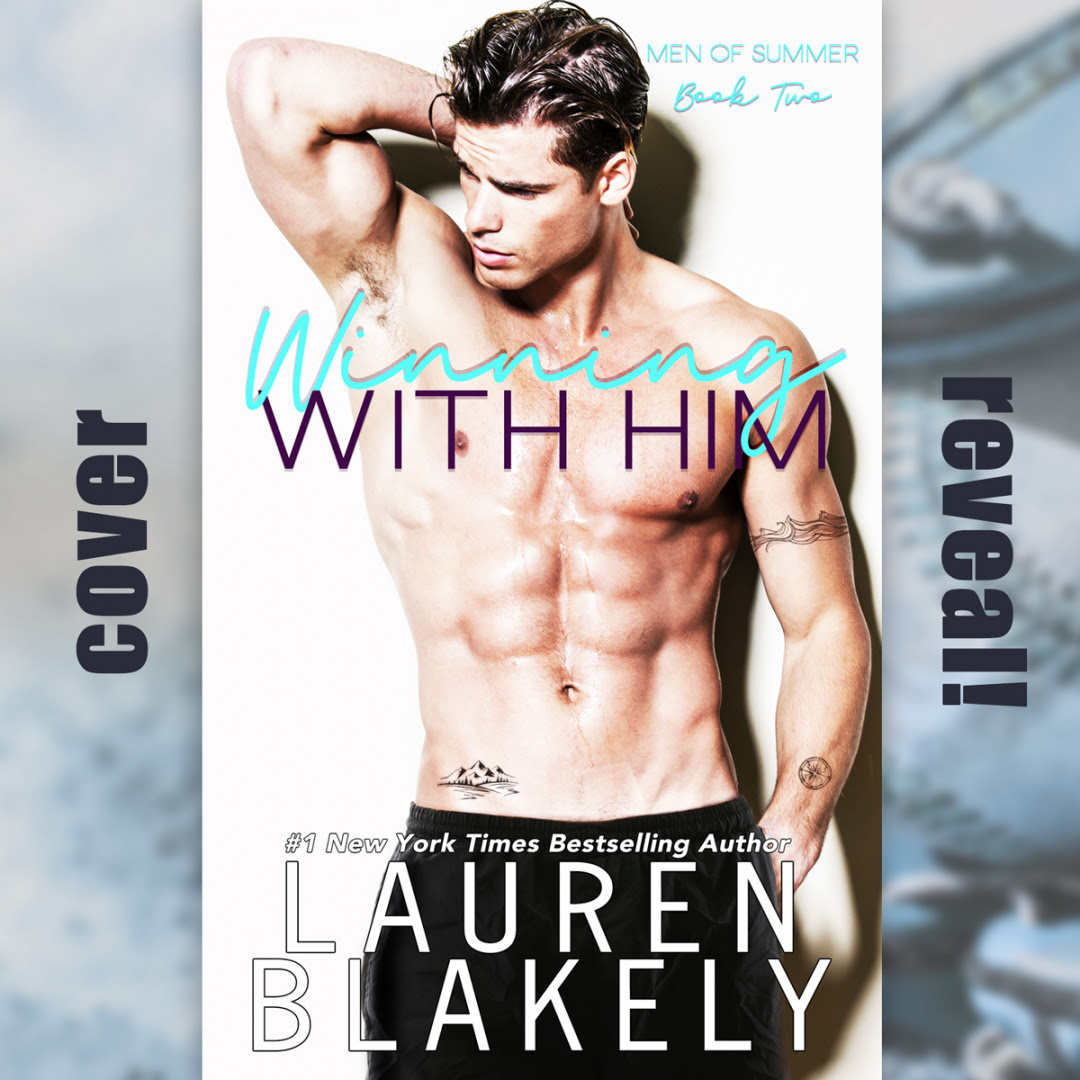 WINNING WITH HIM releases August 6th and is the second full-length novel in my utterly addictive Men of Summer series, a passionate and emotional forbidden romance between two professional baseball player heroes spanning five years.
Find more of my reviews on Amazon under Kayreader
on Goodreads under Kay Daniels Romance
At Bookbub under Kayreader
or you can follow me on Facebook at Kay Daniels Romance