🖤 ℍ𝕆𝕋 ℕ𝔼𝕎 ℝ𝔼𝕃𝔼𝔸𝕊𝔼 🖤
𝐍𝐚𝐭𝐮𝐫𝐚𝐥 𝐁𝐨𝐫𝐧 𝐊𝐢𝐥𝐥𝐞𝐫𝐬, 𝐭𝐡𝐞 𝐭𝐡𝐢𝐫𝐝 𝐛𝐨𝐨𝐤 𝐢𝐧 𝐭𝐡𝐞 𝐒𝐢𝐜𝐤 𝐁𝐨𝐲𝐬 𝐒𝐞𝐫𝐢𝐞𝐬 𝐟𝐫𝐨𝐦 𝐋𝐮𝐜𝐲 𝐒𝐦𝐨𝐤𝐞 𝐢𝐬 𝐡𝐞𝐫𝐞!
𝐎𝐧𝐞-𝐜𝐥𝐢𝐜𝐤 𝐭𝐨𝐝𝐚𝐲!
BLURB
What tangled webs we weave…
He's everything I don't want. A playboy. A best with a cunningly gorgeous smile. Faces like his only mean one thing. Somewhere underneath all of that handsomeness, there lies a monster.
And if anyone can sense a monster, it's me.
I understand cruelty. I've lived and breathed it my entire life. I existed on the 'charity' of others until I realized that it woudn't be enough. My demons would soon be set free. They were coming back for me and to be ready for them—to be ready for him—I needed to make myself invincible.
But it's not enough. If I'm going to survive then I need to make an alliance with a monster of my own: Abel Frazier.
Add to your Goodreads TBR: https://bit.ly/WTH-GR
PURCHASE LINK
AMAZON UNIVERSAL ➜ Books2read.com/WDH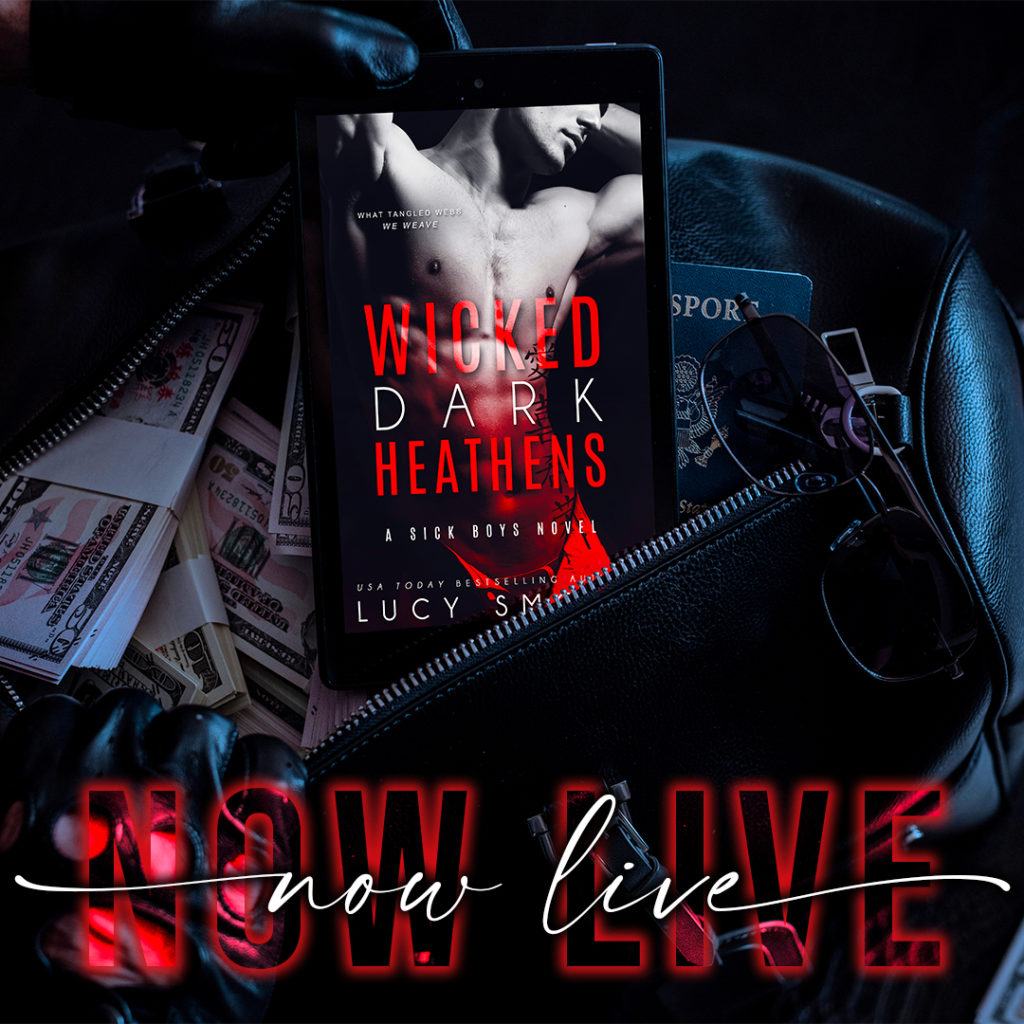 CATCH UP WITH THE SERIES!
Pretty Little Savages (Sick Boys Book 1)
➜ Amazon US: Books2read.com/PLS Stone Cold Queen (Sick Boys 2)
Natural Born Killers (Sick Boys 3)
ABOUT THE AUTHOR
Lucy Smoke, also known as Lucinda Dark for her fantasy works, has a master's degree in English and is a self-proclaimed creative chihuahua. She enjoys feeding her wanderlust, cover addiction, as well as her face, and truly hopes people will stop giving her bath bombs as gifts. Bath's get cold too fast and it's just not as wonderful as the commercials make it out to be when the tub isn't a jacuzzi.
When she's not on a never-ending quest to find the perfect milkshake, she lives and works in the southern United States with her beloved fur-baby, Hiro, and her family and friends.
AUTHOR LINKS