⚖️ 𝗛𝗢𝗧 𝗡𝗘𝗪 𝗥𝗘𝗟𝗘𝗔𝗦𝗘 ⚖️
𝗘𝗺𝗽𝗶𝗿𝗲 𝗼𝗳 𝗦𝗶𝗻 𝗯𝘆 𝗥𝗶𝗻𝗮 𝗞𝗲𝗻𝘁 𝗶𝘀 𝗟𝗜𝗩𝗘!  𝗪𝗵𝗼'𝘀 𝗿𝗲𝗮𝗱𝘆 𝗳𝗼𝗿 𝗞𝗻𝗼𝘅 𝗩𝗮𝗻 𝗗𝗼𝗿𝗲𝗻'𝘀 𝗵𝗶𝗴𝗵𝗹𝘆 𝗮𝗻𝘁𝗶𝗰𝗶𝗽𝗮𝘁𝗲𝗱 𝘀𝘁𝗼𝗿𝘆?!
#𝟭-𝗰𝗹𝗶𝗰𝗸 𝘁𝗼𝗱𝗮𝘆!!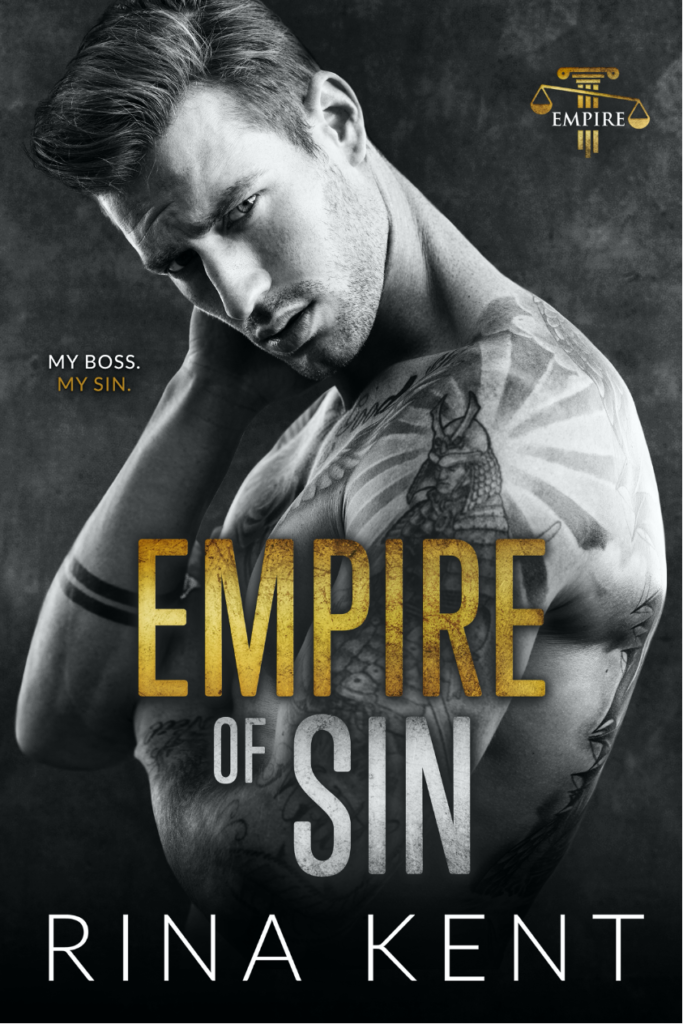 ⚖️Purchase Empire of Sin ⚖️
AMAZON US ➜ https://amzn.to/3Bnpltp
AMAZON UK ➜ https://amzn.to/3pJhX9H
INTERNATIONAL ➜ https://smarturl.it/EOSBuy
GOODREADS ➜ https://bit.ly/GR-EOS
AUDIOBOOK ➜ https://amzn.to/3GmL9Iz
⚖️ Audiobook Narrators ⚖️
Empire of Sin, performed by John Hartley and Vanessa Edwin!
⚖️ BLURB ⚖️
My boss. My sin.
I'm not the type who has one night stands.
It wasn't supposed to happen, okay?
A couple of drinks and a sinful British accent later and I'm in bed with a stranger.
Of course, I left first thing in the morning because I'm a responsible adult.
An adult who has a new job that I need in order to keep my double life a secret.
Little did I know I'm not, in fact, responsible.
Because the stranger I left in bed? Yeah, he's not a stranger after all.
He's my new boss.
Knox Van Doren might have a charming smile, but a true villain lurks beneath it all.
And like any villain, he'll use my sin against me…
Read Kay's Review: Empire of Sin
ABOUT RINA KENT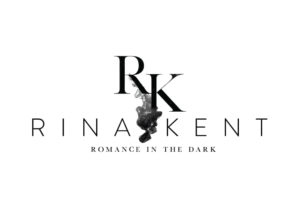 Rina Kent is an international bestselling author of everything enemies to lovers romance.
Darkness is her playground, suspense is her best friend, and twists are her brain's food. However, she likes to think she's a romantic at heart in some way, so don't kill her hopes just yet.
Her heroes are anti-heroes and villains because she was always the weirdo who fell in love with the guys no one roots for. Her books are sprinkled with a touch of mystery, a healthy dose of angst, a pinch of violence, and lots of intense passion.
Rina spends her private days in a peaceful town in North Africa daydreaming about the next plot idea or laughing like an evil mastermind when those ideas come together.
Don't forget to Sign up to Rina Kent's Newsletter for news about future releases and an exclusive gift.
CONNECT WITH THE AUTHOR
Website | Newsletter | Bookbub | Instagram | Facebook | Exclusive Facebook Group | Twitter | Pinterest | Goodreads | TikTok