BRUTAL SAINT (Vicious Empire #2) by Luna Kayne
Release Date: October 11th
Genre/Tropes: Romantic suspense/Mystery/Dark Romance (with consent)/Contemporary Romance/Action Adventure Romance/Mafia/Crime Family/Family Saga/Dominance/Punishment Elements/Steamy Explicit Sex Scenes/Cat & Mouse/Captured/Protector/One Night Stand/Forced Rroximity
BRUTAL SAINT, the second book in the Vicious Empire series, is NOW LIVE!! Grab this all-new dark mafia romance TODAY!
Grab your copy today!
Read CRUEL SAINT first!!
Preorder WILD SAINT, coming November 1st!!
Add to Goodreads:
https://www.goodreads.com/book/show/61281286-brutal-saint
Blurb:
HARLOW IS HUNTING HER SISTER'S KILLER.
AND COLE IS HUNTING HER.
COLE SAINT
The woman my family is looking for is the one-night stand I can't get out of my head, and her life depends on me getting to her first.
Harlow is sunshine and light.
I live in the shadows, among the dark and the damned, but there's something about Harlow that makes me want to take care of her.
I can protect her from what's coming, but first I need to find her, and I'm closing in.
I learned my lesson the first time, and I won't give her the chance to get away from me again.
HARLOW STINTON
What are the chances that the man I shared a toe-curling, name-screaming, raging hot one-night stand with is part of the crime family that's after me because I saw something I shouldn't have?
One hundred percent. The chances are one hundred freaking percent.
At least I wasn't stupid enough to give him my real name.
Now I'm on the run with everything I own stuffed into a tattered backpack.
I never thought I would see Cole again, but I was wrong, and we're no longer strangers who shared a night.
Now we're on opposite sides of a war that threatens to tear our worlds apart.
* Brutal Saint is the second book in the Vicious Empire dark romance family saga series.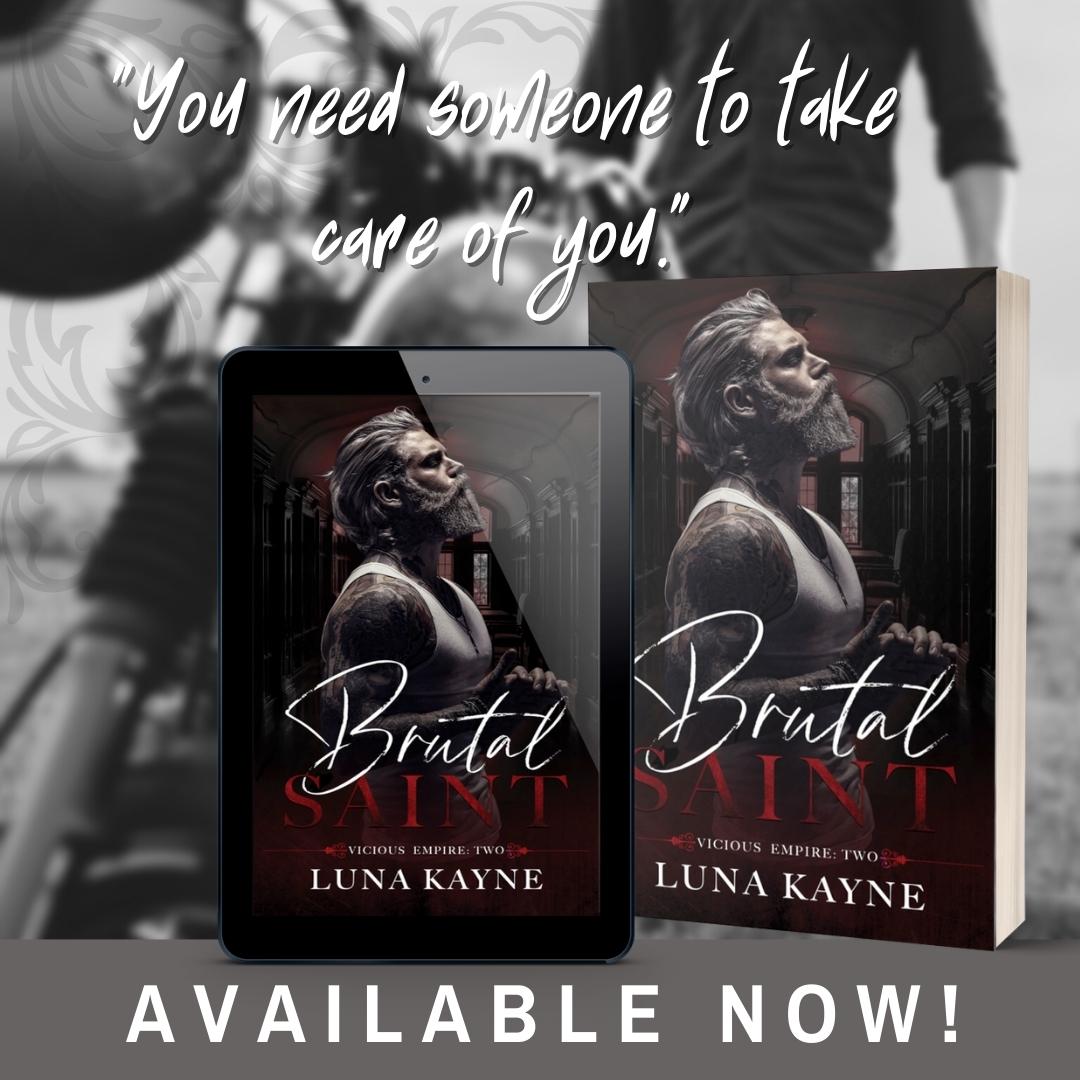 Read Kay's Review: Brutal Saint
About the Author:
LUNA KAYNE is a romance author located in Canada. She writes dark romantic suspense with a hint of humor and a heaping dose of angst. Her men are dominant and often stubborn, and her women are usually underestimated.
Luna is the pen name of author Sheri Landry who writes non- romance action thrillers, and has won awards under both names. Gardening relaxes her, she dislikes long winters, and she doesn't understand how commas work.
Connect w/ Luna:
Website: LunaKayne.com
Newsletter (with free download): https://BookHip.com/RMGCWCB
BookBub: https://www.bookbub.com/profile/luna-kayne
Goodreads: https://www.goodreads.com/author/show/17322740.Luna_Kayne
Facebook: https://facebook.com/lunakayne
Twitter: https://twitter.com/lunakayne
Instagram: https://instagram.com/lunakayne