🔥 ℕ𝔼𝕎 ℝ𝔼𝕃𝔼𝔸𝕊𝔼
🔥
𝐓𝐡𝐞 𝐖ild 𝐛𝐲 𝐏𝐞𝐧𝐞𝐥𝐨𝐩𝐞 𝐁𝐥𝐚𝐜𝐤 𝐢𝐬 𝐋𝐈𝐕𝐄 𝐚𝐧𝐝 𝐅𝐑𝐄𝐄 𝐭𝐨 read and 𝐝𝐨𝐰𝐧𝐥𝐨𝐚𝐝 𝐰𝐢𝐭𝐡 𝐊𝐢𝐧𝐝𝐥𝐞 𝐔𝐧𝐥𝐢𝐦𝐢𝐭𝐞𝐝!
The Wild is the thrilling conclusion to the Las Vegas duet!
#1Cʟɪᴄᴋ: https://amzn.to/3RfpirA
As the firstborn King, I should be the heir to the Irish Syndicate.
Instead, my father wants to marry me off to the highest bidder to fund a war I don't believe in.
My carefully controlled life starts to unravel, spiraling out of control faster than I can stop it.
And then I meet them, and I can breathe again.
Tall with perpetual smirks and covered in tattoos, they remind me what it feels like to live.
Remind me that I don't need someone to save me.
I'm a King. I can save myself.
**𝐁𝐨𝐨𝐤 1, 𝐓𝐡𝐞 𝐖ren, 𝐢𝐬 availble now!**
O𝕣𝕕𝕖𝕣 ℕ𝕠𝕨: https://bit.ly/theWren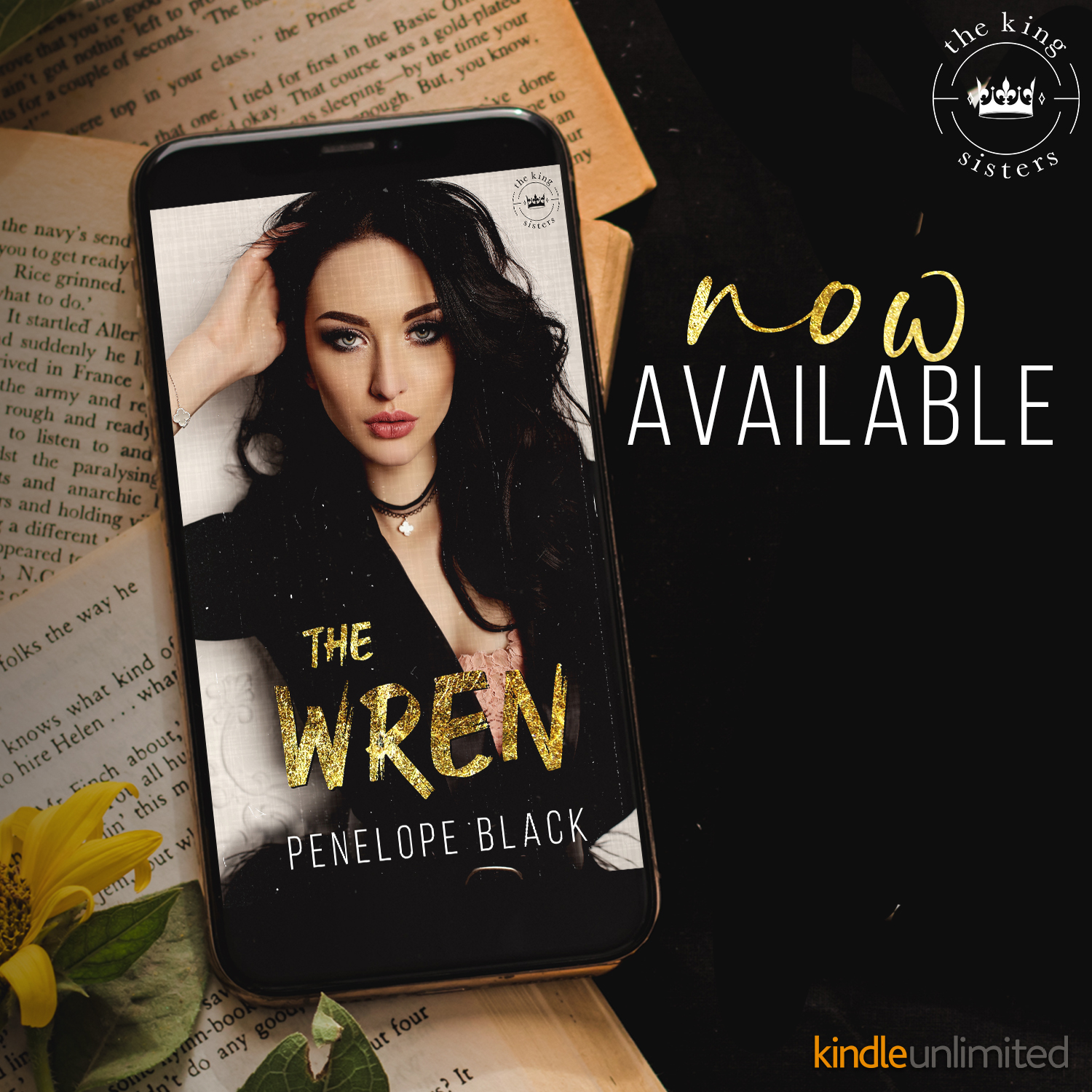 FOLLOW THE AUTHOR
Penelope Black is a romance writer who loves living-room dance parties, iced chai lattes, and getting lost in a book. She currently lives in the Midwest with her husband, two tiny humans, and a fluffy labradoodle.
Instagram: https://www.instagram.com/authorpenelopeblack/
Facebook Page: https://www.facebook.com/penelopeblackauthor
Facebook Group: https://www.facebook.com/groups/penelopeblack
BookBub: https://www.bookbub.com/profile/penelope-black
Tiktok: https://www.tiktok.com/@penelopeblackwrites
Newsletter Sign Up link: https://bit.ly/PensNL
Join my Master List: https://bit.ly/pensmasterlist
Join my SmutHouse master list: https://bit.ly/3wamRQl