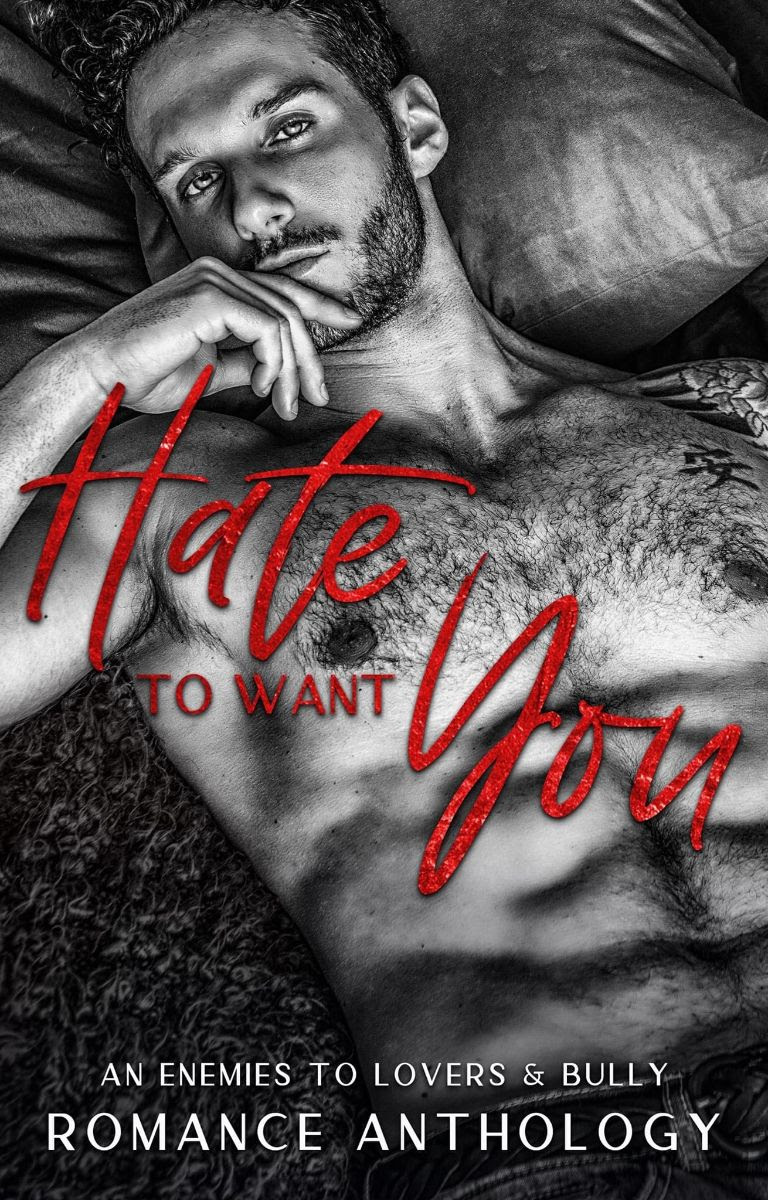 RELEASE BLITZ
Title: Hate to Want You
An Enemies To Lovers &
Bully Romance Anthology
Genre: Dark Romance
Release Date: September 14, 2021

BLURB

I hate to want you…. but I will have you.
Obsessive rivals. Arrogant bastards. Beautiful bullies with dirty mouths and bodies to die for.
The men are powerful, irresistible, and totally unavailable. The women are gorgeous, witty, and ready to set the world on fire. They've all got nothing–or maybe everything–to prove. Enemies clash and tensions rise in a sizzling battle between love and hate.
Giving in isn't an option. Walking away… impossible. Can adversaries and opposites ever truly come together?
Hate and love run high in these twenty-one salacious stories by new and bestselling authors of enemies-to-lovers and bully romance. Stay up all night flipping the pages of this hot new set.
If you're a fan of LJ Shen, Mickey Miller, or Lauren Landish then you will love this limited-time collection.
Authors included in this set: Lexy Timms, Kate West, Brooke O'Brien, Erin Trejo, Logan Fox, Elle Thorpe, Naomi Springthorp, Brantwijn Serrah & Torie James, Darcy Rose & Faith Everly, Brooke Summers, Shaw Hart, Cameron Hart, MV Ellis, Samantha Lovelock, Sahara Roberts, Alexandra Silva, Tonya Clark, Jacie Lennon, Angela Nicole, Emma Luna, KB Cinder, Maya Riley, and Steph Weston.


GOODREADS LINK:https://www.goodreads.com/book/show/55446653-hate-to-want-you

BOOKBUB LINK:https://www.bookbub.com/books/hate-to-want-you-an-enemies-to-lovers-bully-romance-anthology-by-brooke-o-brien-and-brantwijn-serrah


PURCHASE LINKS – 99c for a limited time!
Only available to buy until September 30!
US: https://amzn.to/3tkTF5D
UK: https://amzn.to/2WXByGT
CA: https://amzn.to/3zRMlRu
AU: https://amzn.to/3n80w1f
B&N: https://bit.ly/3DVuUlb
Kobo: https://bit.ly/3l1pbBJ
Apple Books: https://apple.co/2YC2dd2


CONTRIBUTING AUTHORS

Lexy Timms • Kate West • Brooke O'Brien • Erin Trejo • Logan Fox • Elle Thorpe • Naomi Springthorp • Brantwijn Serrah & Torie James • Darcy Rose & Faith Everly • Brooke Summers • Shaw Hart • Cameron Hart • MV Ellis • Samantha Lovelock • Sahara Roberts • Alexandra Silva • Tonya Clark • Jacie Lennon • Angela Nicole • Emma Luna • KB Cinder • Maya Riley • Steph Weston


ANTHOLOGY LINKS

Facebook: https://www.facebook.com/Hate-To-Want-You-An-Enemies-To-Lovers-Bully-Romance-Anthology-111156710785465
Facebook Group: https://www.facebook.com/groups/2490655807613481
Website: https://www.hatetowantyou.com
TikTok: https://www.tiktok.com/@hatetowantyou.anthology
Instagram: https://www.instagram.com/hatetowantyou.anthology
Blog: https://www.hatetowantyou.com/blog-1